Basics of web designing remain unchanged, though the exact process may differ slightly from designer to designer. The project generally begins with information gathering followed by planning, design, development, testing, delivery and maintenance.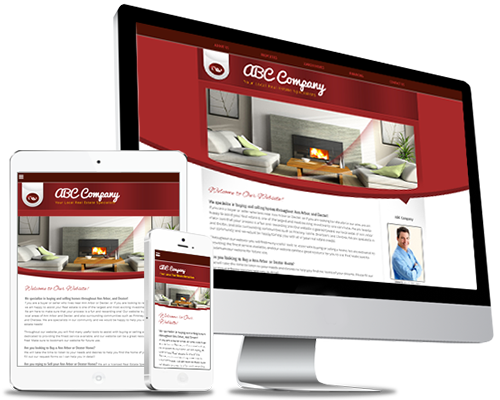 However, various industries have distinct requirements and the websites designed must have features catering to these. Of course, there are features that will be needed on any website. For instance, every business website must have an engaging interface and lead generation system. The website must be designed well enough to impress upon the visitors and the content must be good enough to sustain that interest.
On the other hand, a specific website may require certain features exclusive to that industry. Successful real estate websites must essentially have MLS IDX integration, else the realtor will struggle in retaining the interest of investors. The technology connects the website with a central database of properties, augmenting manifold the homes and offices available for sale. The visitors can filter through these properties to find those that meet their preferences.
There are web design companies specializing in a niche. The best option for enterprises is to find a company holding expertise in the field and handing out the task to them.
Templates can be used to fast track the design and development phase. The clients can choose a design from an array of templates, which significantly shortens the duration. Leveraging their knowledge of technologies needed, they can equip the websites with the full range of features.
Designers must ensure that the websites are responsive to the device, meaning the site must appear perfectly on desktops, tablets and smart phones. The site must be well tested for these issues before the launch. Moreover, the website owner or manager should be able to modify content with ease. The pages should be optimized for search engines.
Once the site has heralded, it will require maintenance. The designer must be willing to assist the client with design and development issues, which will be advantageous for both parties in the long run.