Intagent has improved a lot within the past months and we would like to introduce our new free Live Chat system.
We want to help you eliminate instances where potential clients bounce away from your website in favor of your competitor. Our Live Chat System helps you stay ahead of the game by giving your prospects immediate access to help and taking away their pain of having to call the 1-800 number with mazes of numeric options.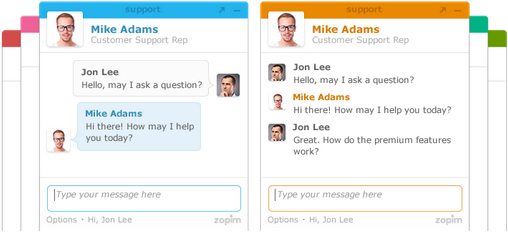 Why add Live Chat to your website?

Connect with your Customers
Give your brand a voice and build meaningful relationships by talking to customers over live chat. This provides a unique convenience to your customers as you reach out to them and build strong relationships.
Increase the chances of high value engagement and more sales by using proactive chat to automatically reach out to customers. Since the experience with your business is made more enjoyable by the use of live chat, this often results in more conversions and a higher average order value from customers that are engaging with you on the platform.
Provide Personalized Service
Your customers aren't clones. Using a live chat program can help foster these long-term relationships because it shows you truly care about your customer's input and happiness.
Add a Live Chat to your website today!
To learn more about this feature visit our FAQ Section or Watch this Video Tutorial. You may also contact us at support@intagent.com or call 1-800-209-0740.