Wouldn't it be great to be able to get data from your page views and information about the people visiting your website? With Google Analytics you can!
Google Analytics is a FREE service that provides comprehensive statistics regarding the visitors to a website. You simply add a small code on your website and it will track and store all kinds of very useful information on how people find and use your website.
With Google Analytics data you can use these information to make improvements on your website like: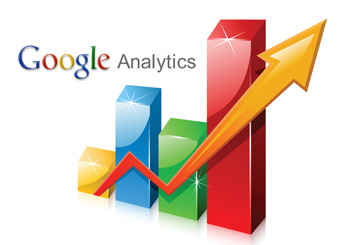 Create content to suit your online visitors
Measure the performance of your ads
Helps you analyze your content performance
Evaluate traffic flow to your website
Measure the impact of mobile browsing to your website
Track social media engagement
View where your leads are coming from
Intagent also offers support in your website marketing by helping you with your Pay Per Click Marketing. Paid search engine marketing can be scary for most people. Realtors often think that to advertise with the 'big guys' means a 'big budget'. That often is not the case, and we're here to help get you setup to compete with whatever budget you're comfortable with. Paid search engine marketing is great for controlling your budget and helping a website get started and out there in your niche market! We can get you setup on PPC advertising with a monthly budget of your choice for a one time fee of $99 and you can start getting more leads immediately!
Add Google Analytics on your website today!
Here are instructions on how to add it:
You can visit our FAQ section or Watch this Video Tutorial.
If you need any help with this feature contact us at support@intagent.com or call 1-800-209-0740
Thanks for being part of Intagent!