Wouldn't it be nice to have the time consuming process of communicating with leads automated for you? Imagine if all your clients are always in the loop on your properties, events, and the market. You would have more time to focus on projects that matter. Sounds pretty good right? Well drip marketing campaigns do all of that and more every day!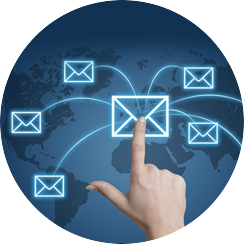 A newsletter is a practical medium for building and nurturing relationships with clients and prospects. It gives you the opportunity to raise awareness and understanding of your company, your services and your properties.
With Intagent, you can create email campaigns for your clients and prospects using our straightforward automation system that helps you run them with less resources and effort.
Start your Drip Email Campaign today!
Here are instructions on how to add it:
You can visit our  FAQ section or Watch this Video Tutorial
If you need any help with this feature contact us at support@intagent.com or call 1-800-209-0740