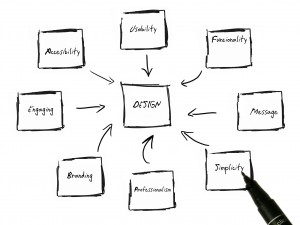 An expert real estate website designer can do the design, deploy and market your website at the same time. The internet never stops, it's always online.
Why is the Website Design Important?
No matter how big or small your business is, having a website is important. Not just any website, but a professional and fully functional website. It is important that you have an online presence.
Your designers will design your site according to your taste and preference. They know what is the most effective and attractive site. Your site should convert the curious into customers.
The best website designers in the business will make sure that your website is user friendly, can be easily navigated . Website designers will create a website that describes the real you.
Here at Intagent, your websites will give you the flexibility to stand out from the crowd, and give you the dynamic tools to succeed!
Intagent offers Real Estate Web Design, Marketing, and Interactive Networking for the Real Estate Industry.
Intagent excels in designing compelling web sites, besides being user friendly.
Intagent offers affordable and professional content, tailored to your unique style. Starting a Real Estate Agent Website is easy.
Here at Intagent, we take the hard part out of getting your website Search Engine Friendly and ready for business. With our rich online marketing experience, we optimize your realtor websites in the most effective way.
Intagent has Marketing Services available for all of our Real Estate web design products. You can optimize your website using our unique SEO tools with the few clicks of a button. We also offer lead management software, and lead generation tools throughout all of our website design products.
Here at Intagent, our team is focused on 2 things, providing you with the most advanced and easy-to-use real estate website imaginable and YOUR SUCCESS.
For DesignPro websites http://intagent.com/designpro.php
For Semi Custom websites http://intagent.com/semicustomdesigns.php
www.intagent.com
http://twitter.com/intagent
http://network.intagent.com/
FOLLOW US ON FACEBOOK