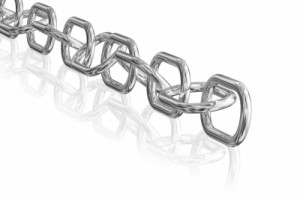 We will know if a businessman will be successful through his network. Networking has really harnessed the business world. Even small businesses have their own network. It is important to have connections. Some businesses are built around communities and some are not. In Real Estate it is important that there is trust and if you are known, you will make a difference. If you are an agent, being bubbly and friendly is a big plus to your business.
Build rapport with as many people as you can and from different walks of life. Be active in community gatherings and activities and be as friendly as possible. You will never know whose toes you might step into.
If you are active offline, then it's also time for you to be active online. Get yourself a good website. Nowadays, having a website is a must for businessmen, especially those who are in the real estate business. Having a website establishes your online presence. Do not limit yourself to offline activities. If you want to maximize your profit, you have to be online. Networking should now be both online and offline.
Connect Together with the Intagent Website Network
The Intagent Website Network consists of Professionals from around the Country and Abroad that come together with one common interest, Real Estate. With an Intagent Website you can connect with others; whether they are co-workers, other professionals around town, or people you meet through our services.
Connecting with others using our Intagent Connect™ Website Networking System will further allow you to increase your listing exposure in your community. You can share listings, lead information, and more through your Intagent Website! This can greatly strengthen your web presence, bring you more web-traffic, and give locals in your area a powerful tool to use when buying, selling, or renting!
Benefits of Intagent Connect™
1.)Will give you Unlimited Advertising of your Listings with Others
2.) Will Give you More Inventory to Show Potential Buyers in your Area
3.) Increases Buyers Interest bringing Returning Users & Web Traffic
4.) More Web Traffic can Rank your Website Higher in Search Engines
5.) Higher Ranking on Search Engines means more people will see you
6.) More people that see you should increase your leads
7.) More leads should increase more sales!
Here at Intagent, our team is focused on 2 things, provide you with the most advanced and easy-to-use real estate website imaginable and YOUR SUCCESS.
www.intagent.com
http://twitter.com/intagent
http://network.intagent.com/
FOLLOW US ON FACEBOOK