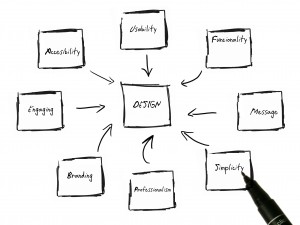 Looking for a Web Designer is a complex and nerve-racking experience. It is undeniable that there are really a lot to choose from and the choice that you have made might not be the exact one that you are looking for. How would you know? What should be your basis? Should you entrust your artistic inclination to them?
Web designers can be found everywhere, freelance sites, web designing forums, ads on different websites, but a website designer with substance has a website with a comprehensive portfolio for you to check out. The first thing that comes to your mind is how good your new possible website designer might be. Their portfolio must show their weakness and strength and the design must be of great quality.
You must focus on quality and style. A good designer will not only focus on a single style. In real estate web designing, it is important that your designer knows what he is doing. By looking and browsing through their portfolio, you will know what kind of websites they have made in the past. Meaning, they have the technical know-how to carry your project every step of the way until its completion. Technically there is nothing to worry about but web designing is very complicated to deal with. It is not just the design but you also have to consider the different developmental platforms and website types. If what you see in their portfolio is appealing to you then they have the skill that you are looking for.
You also have to take into consideration what other people think about your potential web designer. There should be a page on their website that is dedicated to client testimonials. This is a very reliable way to find out if you have chosen a credible designer. If you still are not satisfied, ask them if they can provide you with references. A good designer will be very happy to provide you with one, if he knows what he is doing and has nothing to hide.
Here at Intagent Real Estate Website Design, we will give you the flexibility to stand out from the crowd, and give you the dynamic tools to succeed!
Our DesignPro series of real estate agent websites are a perfect solution for any real estate agent who is looking for a powerful website to take advantage of online marketing, and list homes online.
Intagent excels in designing compelling web sites, besides being user friendly.
With Intagent, rest assured that our web sites, will help your business grow by leaps and bounds and we will assist you all along the way to your success.
Intagent offers affordable and professional content, tailored to your unique style. Starting a Real Estate Agent Website is easy.
Our goal is to provide you with the most advanced and easy-to-use real estate website imaginable!
For DesignPro websites http://intagent.com/designpro.php
For Semi Custom websites http://intagent.com/semicustomdesigns.php